Hello fans!
You may have seen some tweets going out from the Grimniens about VoiceBoxLive (our new streaming site) I say this with my toes crossed but……the site is finally ready to launch!! (WHOOP) We have a show booked on the 30th August so if you are already a member log in and book your seat!
The show is booked from 8pm until 8.30 pm and is a classical pianist by the name of Gabriele Taranto. As this is the first show that has ever been broadcast from VBL in the history of ever I am advised that it is 'experimental'. In other words you may experience some problems methinks! But that is half the fun surely? Watching it grow and develop and being there from the start!
Incidentally for all of you who have already joined VBL you will be pleased to know that you have been upgraded to lifetime members as a reward for your patience! You will never have to pay a yearly subscription ever again in the history of ever:-)
For anyone who doesn't know, membership to the site is a laughable £12 per year and for that you can watch as many shows as you like and also broadcast as much as you like! The fee is simply to help towards the running costs.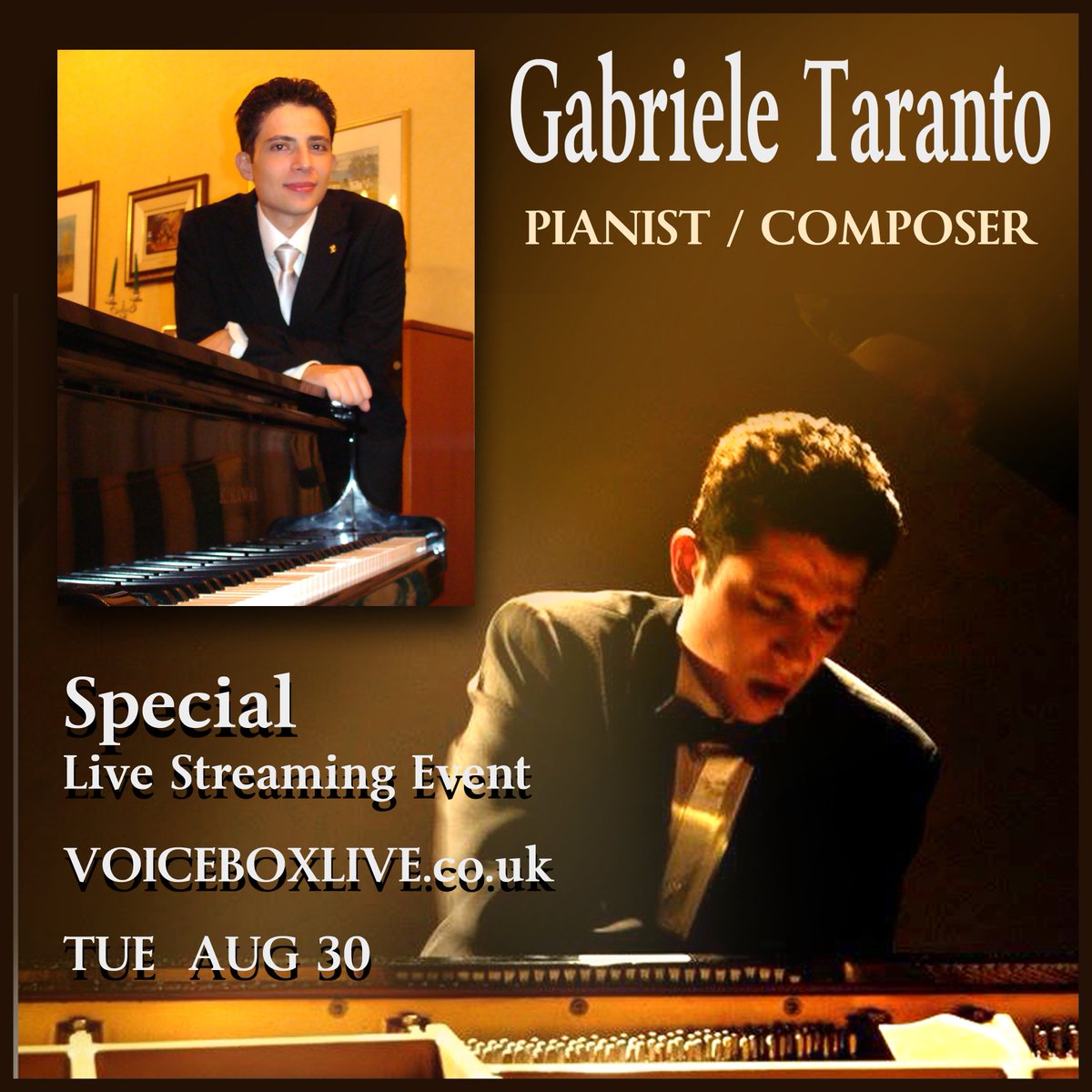 Hopefully, this time it will work and there will be no more hold ups (toes crossed again)
If you have forgotten the address for the site – and you probably have after all this time! – it is:  http://www.voiceboxlive.co.uk/
You may also have noticed me tweeting quite a lot about a poet by the name of Oliver Moran. My people are in talks with his people and we are hoping he is going to perform his wonderful poetry in the future on VBL. If you haven't heard his incredible story you can read Paul's blog post here:padavies.wordpress.com/2016/08/14/oliver-moran-the-story-continues/ … Paul is the man who discovered Oliver and helped him get published. He is also my new best mate and I think he's an alien too because he has a pointed head…………either that or he's a policeman in which case I better behave (cough) cos I don't want to land in prison……again! I am also putting a link to Paul's latest blog post here as it contains a link to the news report – which brought a tear to the eye of ol' Gongle but don't tell the ladies! From newspaper to news item.  https://padavies.wordpress.com/2016/08/27/from-newspaper-to-news-item/ … via @padavies_
Finally, I am going away to my private island in a few days, yes even imps need a break! I know how much I'll be missed but I won't be worried about all you lowly humans when I'm lying on my beach being fed grapes by my beautiful ladies:-)
When I return I will be cracking the whip and getting that Melodie to start looking for more Hidden Gems for the new series. If you are new here don't forget you can catch up with us on our website: thelamaison.co.uk
Finally PLEASE share this post so that everyone hears about the 'Experimental' launch of VBL, Ha!
Love Gongle x